We value our patients' experience at Harer & Mortensen Chiropractic. If you are currently a patient, please feel free to complete the following Client Experience Questionnaire. The Questionnaire is in Adobe Acrobat format, and requires the free Acrobat Reader to view.
Download & Print Questionnaire
---
When I came to Harer and Mortensen Chiropractic, I had severe neck pain and upper back tightness and pain that was affecting my sleeping. In addition to that, I had a severe case of carpel tunnel. It was very uncomfortable to work and I was constantly in some sort of pain.
I visited a chiropractor when I was a child, not because I was in any pain but my mother visited frequently so I had some adjustments. They didn't do any x-rays and their adjustments were very different. They had a "clicker" like contraption that they used to adjust my back. They mentioned that I had some curvature in my back.
I work for Southern California Edison and several of the employees use Harer and Mortensen Chiropractic, including my husband. He has been a patient for some time now and said he highly recommended them.
My first visit consisted of x-rays, consultation, treatment and therapy. I was informed that I had scoliosis that I had developed when I was around 10 years of age. I was also informed that I was born with a fused vertibre (no disc) on the left side of my neck, which would explain my neck pain. I was given lots of paperwork on how to conduct proper stretching exercises and then I was scheduled for a formal information session on chiropractic care.
My initial response to care was slightly slow and I had to have treatment twice a week. I would say after 6 months I was responding nicely to treatments and was moved to a once-a-week schedule. It was at this time that I noticed a change in my sleep patterns and my being uncomfortable at work. Plus, my carpel tunnel was not as painful. After about 1 year of therapy, they had me come in once a month for maintenance. At this point it is very noticeable; when I go in for my visit, if there was any ache prior it is definitely gone almost immediately after my treatment.
I have to say that prior to becoming a patient at Harer and Mortensen Chiropractic, I pretty much thought chiropractic treatments were pointless and didn't help. I can say now, that after my treatments and the education that the office provided me, that everyone should indulge in chiropractic treatment. I believe it is very healthy and will keep your body working properly.
What do I like most about Harer and Mortensen Chiropractic? I like the flexibility that they provide when it comes to appointments. I work an hour away and it is sometimes hard for me to attend a pre-scheduled appointment. The girls in the office are very accommodating in getting me in right away. I also like the fact that the Harer and Mortenson staff is very friendly and knows everyone by name; you rarely see that at doctor's offices nowadays.
-- Dara Frutos
---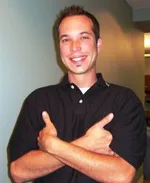 I was in an accident involving a roll over. I suffered from subluxations in the neck and back. The pain level I was feeling was moderate at best and it interfered with my daily living. I tried to "wait it out," but that didn't work. I saw a Doctor and they prescribed me muscle relaxants and I became drowsy with no real signs of progress. When I came to see Dr. Mortensen he took x-rays, examined me, and determined I was suffering from subluxations in the neck and back along with some strained muscles. After four weeks of treatment with him I was beginning to feel the full extent of chiropractic. By the sixth week I was pain free! Now I'm back to living life the way I want! Prior to this, I had put off seeing a chiropractor due to doubts, but I wish I hadn't! Coming to Dr. Mortensen has sped up the healing process and helped me with my arthritic-like conditions.
-- Todd Barnett
---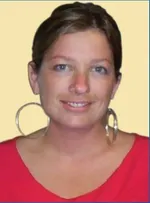 I had severe lower back pain for over two years. I was unable to pick up my two-year-old daughter. I was very irritable and crabby because I didn't feel good. I am in a flight status, so medication wasn't an option for me. Chiropractic was my only option. After eight weeks of care with Dr. Mortensen, I was pain free! I go to the gym again and I am an active mom. Overall, I am happy. Chiropractic therapy worked miracles for me. It saved my career since prescription medicine would make me lose my airman medical certificate. Give chiropractic therapy a try!
-- Robin Dybvik
---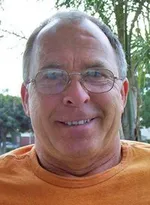 My neck was so "out" that the only way I could get around was to support my neck with a tightly wound towel. My face was also tingling. Dr. Mortensen x-rayed and examined me and concluded that the time wasn't right to adjust my neck. After a few days of gentle, hands-on therapy, he made his first adjustment. I feel great now! It has been a year since I've been back to see Dr. Mortensen. My neck has been perfect since chiropractic treatment, not even a twinge. I highly recommend chiropractic care to my friends and family.
-- Frank Sentes
---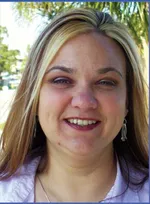 "First morning in ten years that I didn't wake up with a headache!"
I had serious migraine headaches that hurt all over my head every day for ten years in varying degrees. You name the painkiller and I've tried it. I saw a neurologist, had cat scans, x-rays, MRIs, brain wave test - nothing or no one helped. The morning after my first appointment with Dr. Harer was the first morning in ten years that I didn't wake up with a headache. I wish I had gone for chiropractic care sooner!
-- Tera Delaney
---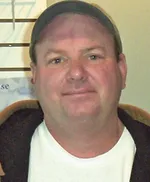 I had severe pain in my lower back and left hip and also experienced numbness from my upper inside thigh to my ankle. I went to my G.P. for the pain after two days. She diagnosed the condition as sciatica and gave me pain medication. At that point I was referred by a co-worker to Harer and Mortensen Chiropractic. The pain was gone in about two weeks and I was able to go back to work and function normally in everyday life. For my condition, disc degeneration in the lumbar region, the doctor was a miracle-worker.
-- James Cook
---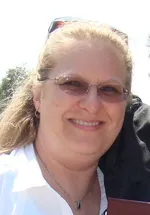 I've suffered from chronic neck and back pain for many years. Finding Dr. Mortensen has changed my life. His excellent chiropractic techniques and the soothing therapy treatments afterwards have reduced my pain level significantly. I highly recommend chiropractic therapy at Harer and Mortensen Chiropractic in Ventura. Their office staff is very friendly and they make you feel at home. I also use a Glutathione Accelerator supplement to help maximize my adjustments and I feel better than I've ever felt in my life!
-- Brenda Jeppesen, VenturaCountyMax.com & Snorology.com
---
I was suffering from continuous migraine headaches generating from my neck and only had partial use of my neck. I was living in constant pain and I even had trouble sleeping at night. I went to a physical therapist for 2 ½ months, but it did not alleviate the continual pain I was having. Then a co-worker referred me to Dr. Harer. Dr. Harer was incredible! He took x-rays and gave me a treatment plan which included adjustments and therapy. I responded to care immediately! Now I'm back to feeling normal again. I can't begin to express my appreciation to Dr. Harer!
-- Sharon Stein
---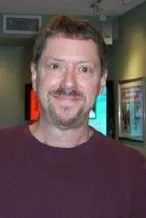 My rotator cuff injury became gradually worse until I could barely move my left arm and was unable to sleep in a "normal" position or accomplish any actual yard or housework. I knew I wanted someone to take a look "inside," but also knew it had been 10 years since having any chiropractic adjustments. So it seemed like the right time for chiropractic. A friend at work referred me to Dr. Mortensen. He took x-rays and they showed a little calcification. He identified the rotator cuff as the problem and saw some subluxation in the neck area as well. He encouraged specific exercises and icing afterwards. Improvements began to become noticeable after a week, and now everything is back to normal!
-- Denny Thomas